Artist

Well this is more about Dan's screwy MSN then anything. He kept on getting logged off for the past few days. Was kinda interesting really since I started seeing weird things on my end as well... such as I never knew you could 'wait' for somebody to join the chat... not to mention someone who's in fact offline :|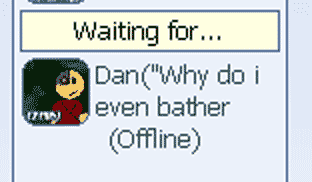 Also it seems that all I got in my fridge are some pickels and a can of... is that coffee??!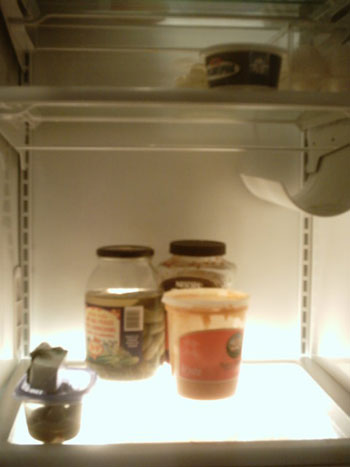 I've got to go grocery shopping...
Technical Consultant

Grrrrr, dang msnm

Any how i updated the layout of these text boxs, it is still a bit buggy so bare with us in till i can get it all fixed up. if you see any bugs with it e-mail us or post in the comic fourm on compsci.ca.

P.S. woot i am on top!